New Guy
03-16-2006, 09:05 AM
Teching In
Join Date: Mar 2006
Location: Aurora, IL
Posts: 15
New Guy
---
Hello everyone. I quickly posted in the introduction thread, but thought I would give a formal hello also.
Troy Carter mentioned the board the other night. I have known PSJ for quite a few years. I have also met Mustangwilly a couple time too.
I suffer from mustang bi-polar disease, while not to the level of PSJ and his formula, I tend to switch the combo on my car quite often. HAHA
Currently the car is a naturally aspirated 4V 4.6L, w/ a pro-shifted TKO. The car runs high 11s or low 12s depending on the weather. I look to have a blower back on it this fall. I'm getting married in May so needed to free up some funds and sold the blower.
But the car has also had a Kenne Bell blower, it would only motivated the car to 11.6s so I sold it and picked up a little S-trim Vortech. The car ran 10.88 @ 128 w/ that set up w/ a mild tune. A very simple set up that worked well.
Here are a couple pics of the car.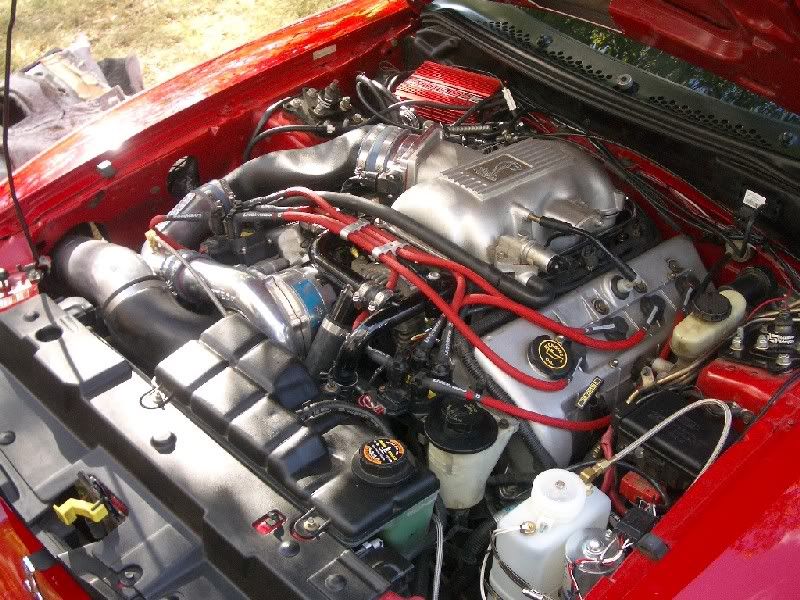 Thread
Thread Starter
Forum
Replies
Last Post
Introductions & Greetings
Introductions & Greetings
Introductions & Greetings
Introductions & Greetings